I will Boost Your WordPress SEO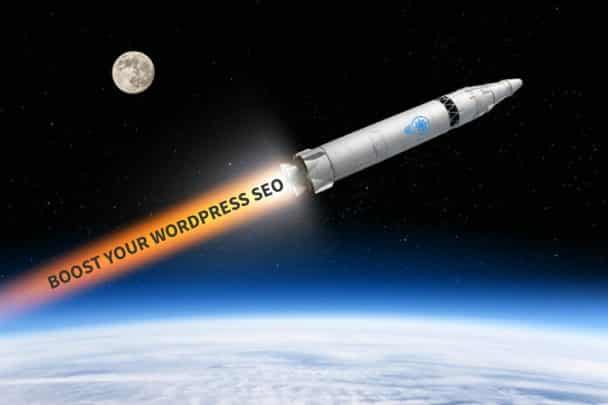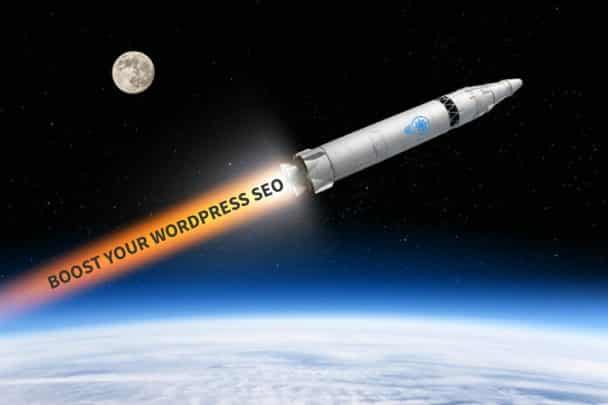 100% Secure
Job is done or money back
You pay only the listed price without any hidden costs.
We keep your money until you are happy with the delivered work.
The job will be done or your money will be returned.
One of the most cost-effective ways to get website traffic is to use SEO techniques to help your website rank for business-relevant keywords or Google and Bing search engines. You need to let the search engines know that you exist, otherwise they won't know that you're there. I use the latest search-engine compliant "white-hat" techniques to boost your WordPress website's SEO - no trickery that will backfire on you later. Cut through the noise and buy this offer to boost your website traffic.
Report this job
Not logged in
֎ Your WordPress site administrator login information.
֎ Admin access to Google Search Console and Bing Webmaster Tools. (If they exist)
֎ Your website hosting control panel login. (Only required for the Boost SEO & Speed package.)
֎ For non-English or multi-lingual sites, please contact me first.
Boost SEO
USD 160.00
֎ I will perform keyword research to establish your relevant search terms. ֎ I will implement vital systems to boost your WordPress website's SEO: → Register and configure Google Search Console and Bing Webmaster Tools portals. → Install and configure Yoast WordPress SEO, or All-in-one SEO, or your preferred WordPress SEO plugin. → Install a redirection system that detects changed page URLs and automatically sets a page redirect. → Run a site crawl to detect broken links and fix by removing bad links or setting page redirects. → Assign researched focus keywords to ranking pages and posts. → Optimise page and post titles, meta descriptions, heading tags and image tags for the focus keywords. → Configure social signal tags to link your website to your social media profiles. → Implement structured data schema markup for your sitelink searchbox, logo and business information. → Ensure that your website URLs are search engine friendly. → Generate an optimized website sitemap file and submit it to Google and Bing search engines. → Configure Google to geolocate your search results for a particular country or region (if necessary). → Optimise your website robots.txt file for crawling search bots. ֎ INCLUDES A FULL BACKUP of your WordPress database before and after SEO work completed.
֎ PLUS!
Get a free two month subscription to our WordPress Maintenance Program.
֎ Get Started Now.
What's included?
Revisions: Unlimited
Delivery time: 3 days
Boost SEO & Speed
USD 260.00
֎ Includes the Boost SEO package. ֎ I will install and configure a caching plugin that will increase the response time and overall load times of your WordPress website. ֎ I will install, configure and integrate a Content Delivery Network (CDN) to further improve your website response and load times. → Global content delivery points of presence mean your visitors get super-fast load times, no matter where in the world they are located. ֎ Website speed is a HUGE SEO ranking factor.
What's included?
Revisions: Unlimited
Delivery time: 5 days
Boost SEO & Speed + Google Business, Maps & Analytics
USD 500.00
֎ Includes the Boost SEO & Speed package. ֎ Upgrade to the Premium version of the caching plugin. → Eliminate render-blocking CSS & JavaScript resources → Optimize all your website images with the latest webp image format. → Optimize your website database by removing trashed content and transient options. ֎ Register and configure Google My Business. → Make your business visible on Google Maps! → Google Business becomes yet another source of free traffic for your website! ֎ Register and Configure Google Analytics. → Get real-time information about your website visitors including their location, the pages they visited and even demographic information such as gender and age. → Track your visitors' progress through your website to identify problem areas and obstacles to conversion. ֎ Get an Even Faster Website, extra source of traffic, a presence on Google Maps and highly detailed website analytics and demographics.

What's included?
Revisions: Unlimited
Delivery time: 7 days
| | BASIC | STANDARD | PREMIUM |
| --- | --- | --- | --- |
| Name | Boost SEO | Boost SEO & Speed | Boost SEO & Speed + Google Business, Maps & Analytics |
| Description | ֎ I will perform keyword research to establish your relevant search terms. ֎ I will implement vital systems to boost your WordPress website's SEO: → Register and configure Google Search Console and Bing Webmaster Tools portals. → Install and configure Yoast WordPress SEO, or All-in-one SEO, or your preferred WordPress SEO plugin. → Install a redirection system that detects changed page URLs and automatically sets a page redirect. → Run a site crawl to detect broken links and fix by removing bad links or setting page redirects. → Assign researched focus keywords to ranking pages and posts. → Optimise page and post titles, meta descriptions, heading tags and image tags for the focus keywords. → Configure social signal tags to link your website to your social media profiles. → Implement structured data schema markup for your sitelink searchbox, logo and business information. → Ensure that your website URLs are search engine friendly. → Generate an optimized website sitemap file and submit it to Google and Bing search engines. → Configure Google to geolocate your search results for a particular country or region (if necessary). → Optimise your website robots.txt file for crawling search bots. ֎ INCLUDES A FULL BACKUP of your WordPress database before and after SEO work completed. ֎ PLUS! Get a free two month subscription to our WordPress Maintenance Program. ֎ Get Started Now. | ֎ Includes the Boost SEO package. ֎ I will install and configure a caching plugin that will increase the response time and overall load times of your WordPress website. ֎ I will install, configure and integrate a Content Delivery Network (CDN) to further improve your website response and load times. → Global content delivery points of presence mean your visitors get super-fast load times, no matter where in the world they are located. ֎ Website speed is a HUGE SEO ranking factor. | ֎ Includes the Boost SEO & Speed package. ֎ Upgrade to the Premium version of the caching plugin. → Eliminate render-blocking CSS & JavaScript resources → Optimize all your website images with the latest webp image format. → Optimize your website database by removing trashed content and transient options. ֎ Register and configure Google My Business. → Make your business visible on Google Maps! → Google Business becomes yet another source of free traffic for your website! ֎ Register and Configure Google Analytics. → Get real-time information about your website visitors including their location, the pages they visited and even demographic information such as gender and age. → Track your visitors' progress through your website to identify problem areas and obstacles to conversion. ֎ Get an Even Faster Website, extra source of traffic, a presence on Google Maps and highly detailed website analytics and demographics. |
| Delivery time | 3 days | 5 days | 7 days |
| Revisions | Unlimited | Unlimited | Unlimited |
| Price | USD 160.00 | USD 260.00 | USD 500.00 |
| Order | | | |